Did you know that Chicago ranks among the top three most visited cities in the United States by travelers?
From the enchanting beauty of the Navy Pier to the mesmerizing architecture, the city offers a perfect blend of love, adventure, and culture, making it an ideal destination for couples looking to ignite their passion and create cherished memories.
So if you're looking for things to do in chicago for young couples. Here are 12 things you can do with your significant other in the Windy City:
Here's a quick overview of the things to do in Chicago with your partner:
| | | |
| --- | --- | --- |
| Activity | Things to Do Together | Estimated Cost |
| Explore the Iconic Navy Pier | Ride the Ferris Wheel, Dine & Shop | $25 (Ferris Wheel) |
| Experience Art at the Art Institute | Admire Famous Artworks | $25 (Admission) |
| Indulge in a Romantic River Cruise | Enjoy Skyline Views | $40-60 (Cruise) |
| Discover Art at Millennium Park | Take Photos at "The Bean" | Free |
| Experience Chicago's Jazz Clubs | Listen to Live Jazz Music | Varies by Venue |
| Romantic Strolls through Gardens | Enjoy Lincoln Park or Botanic Garden | Free / $10-30 (Entry) |
| Taste Chicago's Culinary Delights | Try Deep-Dish Pizza & Local Eats | Varies by Restaurant |
| Enjoy a Romantic Sunset at Lake Michigan | Relax by the Lake | Free |
| Thrilling Adventures at Navy Pier | Ride the Centennial Wheel | $20-25 (Wheel) |
| Cozy Up at a Speakeasy Bar | Sip Craft Cocktails | Varies by Bar |
| Unwind with Couples' Spa Treatments | Relax with Massages | Varies by Spa |
Explore the Iconic Navy Pier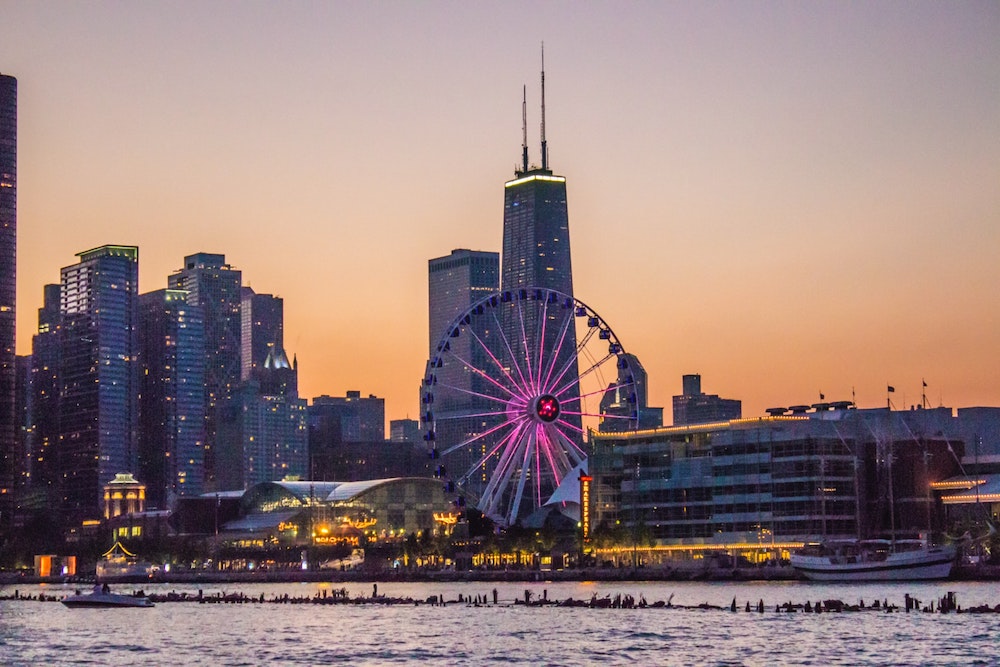 The Navy Pier, stretching over the shimmering Lake Michigan, is a historic landmark of Chicago. Established in 1916, it has become a major attraction, drawing millions of visitors yearly.
Its romantic ambiance, captivating skyline views, and a myriad of activities make it a favored spot for couples.
Here, you can take a leisurely stroll hand-in-hand, enjoy a romantic ride on the iconic Centennial Wheel, or indulge in a sunset dinner cruise.
The Pier also hosts a multitude of events and shows, ensuring there's always something exciting to experience together. It's more than just a pier; it's a celebration of love in the heart of Chicago.
If you love hotel pools, then you can book your stay at an exotic hotel prior to your stay, click here to check out the hotels during your Chicago visit.
Experience Art at the Art Institute of Chicago
The Art Institute of Chicago is one of the oldest and largest art museums in the United States. With more than 300,000 works by artists from all over the world, it's a paradise for art lovers.
Couples who visit the museum can marvel at its incredible collection, which includes iconic pieces such as Pablo Picasso's "Old Guitarist" and Auguste Rodin's "The Thinker."
Not only can you appreciate some of the world's greatest works of art, but you also take pictures of each other in front of them — a great way to create memories!
Indulge in a Romantic River Cruise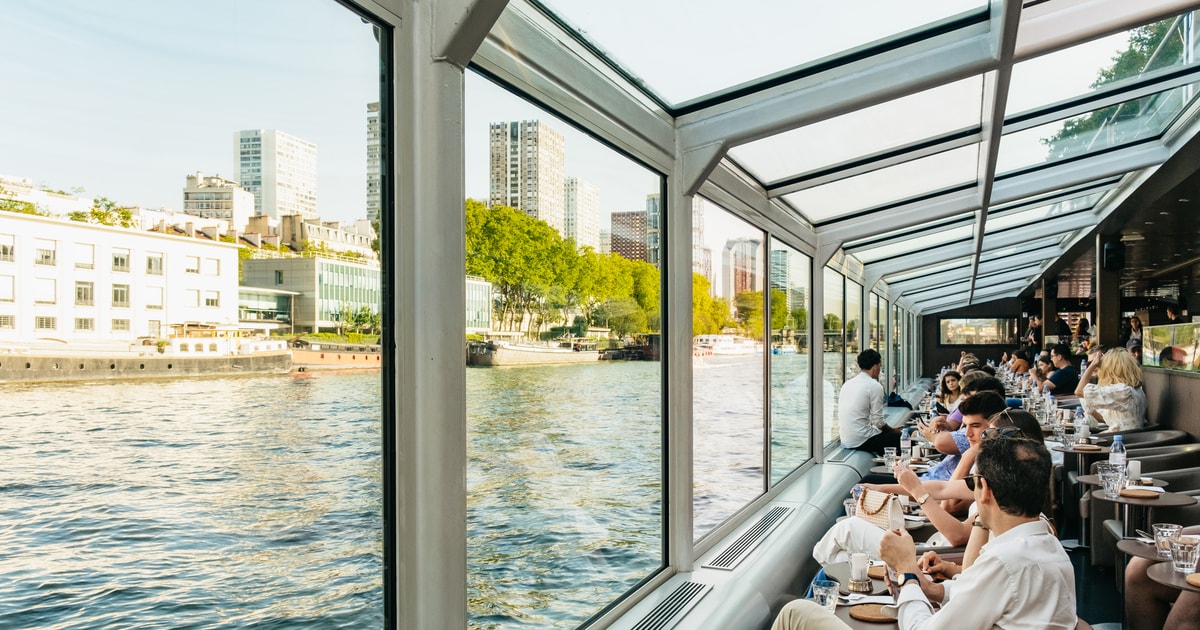 The Chicago River is integral to the city's historical and aesthetic landscape. A river cruise is ideal for soaking up the stunning architecture that adorns the city's skyline. According to the Chicago Architecture Center, the city boasts four of America's ten tallest buildings.
You and your partner can expect to see iconic structures such as the Willis Tower, the Tribune Tower, and the Wrigley Building. Many of these cruises offer guided tours, providing fascinating insights into the city's architectural history.
As the sun sets, the city lights reflecting on the water create a magical atmosphere that enhances the romance. A river cruise can also offer a unique dining experience, with many boats offering dinner cruises complete with gourmet food and live entertainment.
It's an experience that combines romance, culture, and culinary delights, offering a holistic taste of what Chicago has to offer.
Discover Art and Culture at Millennium Park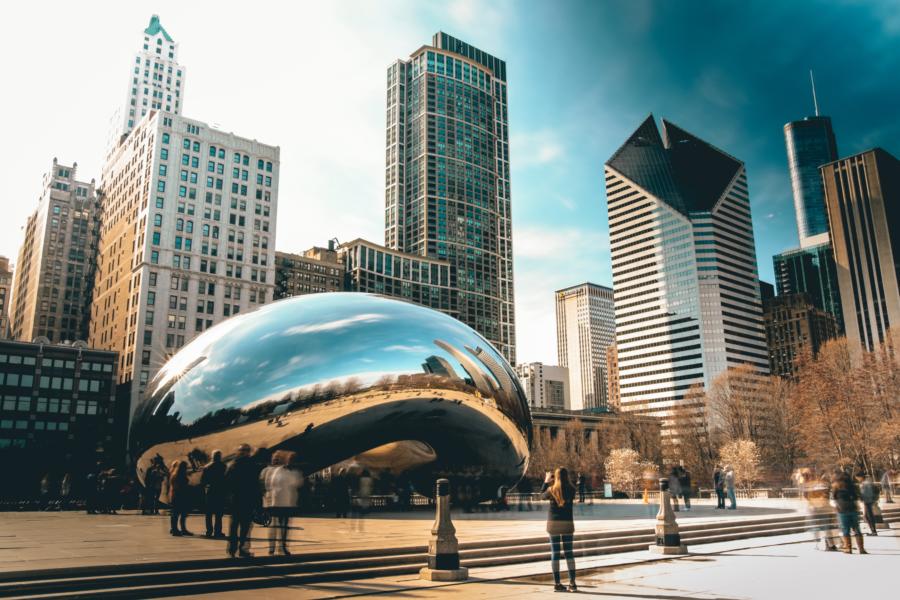 Millennium Park is a vibrant public space located in the heart of Chicago. A visit to this 24-acre park promises a fun and educational experience for couples — no matter how long they've been together.
Couples can marvel at the beauty of the park's gardens, take selfies in front of its iconic sculptures such as Cloud Gate (often referred to as "The Bean"), or take part in some of its many cultural activities.
In the warmer months, the park hosts events such as live music and artist talks on its outdoor stage. The possibilities for learning and exploring are endless — there's something for everyone at Millennium Park!
Experience the Magic of Chicago's Jazz Clubs
Chicago has a long and storied history of jazz music, and its great jazz clubs provide the perfect backdrop for couples looking to relax and unwind.
Soothing melodies fill the air as couples sip on their drinks and enjoy the atmosphere. The city's most famous jazz venues include Green Mill, Andy's Jazz Club, Buddy Guy's Legends, and Jazz Showcase. Each one has its own flavor of jazz, ranging from bebop to swing.
These venues also feature regular live performances, providing couples with a unique opportunity to experience the best Chicago has to offer — in both music and culture!
Romantic Strolls through Chicago's Gardens
Another way to spend a romantic weekend in Chicago is by taking a stroll through one of its beautiful gardens. This is one of the best fun things to do in chicago for adults.
Love birds can explore the Lincoln Park Conservatory or the Garfield Park Conservatory, which are both bursting with vibrant colors and fragrances.
The lush landscape provides a tranquil escape from the hustle and bustle of the city — perfect for a romantic getaway.
Alternatively, couples can take a walk through the National Museum of Mexican Art's gorgeous courtyard gardens. The space is filled with vibrant colors and lush foliage, providing a peaceful respite from the city.
Taste Chicago's Culinary Delights
Experiencing Chicago's culinary delights is another wonderful way to spend a romantic weekend. The city's gastronomic scene is as diverse as it is delicious, offering a smorgasbord of delectable delights that cater to all taste buds. Here are some of the culinary adventures couples can embark on:
Savor the Deep-Dish Pizza: No trip to Chicago is complete without trying its world-famous deep-dish pizza. Head to Lou Malnati's or Giordano's and prepare your taste buds for a cheesy feast.
Indulge in Garrett Popcorn Shops: Known for their signature "Garrett Mix", a delightful combo of sweet CaramelCrisp and savory CheeseCorn flavors.
Enjoy a Jibarito: This sandwich, which uses fried plantains instead of bread, is a local specialty you won't find anywhere else.
Try Craft Beers: Chicago's craft beer scene is impressive, with over 60 breweries in the city. Visit the likes of Half Acre, Revolution Brewing, or Lagunitas for a pint of local brew.
Dine in a Michelin Star Restaurant: For an unforgettable culinary experience, book a table at Alinea, one of only 14 restaurants in the U.S to receive three Michelin stars.
Sharing these food and drink experiences not only satisfies the palate but also creates lasting memories, making your romantic getaway in Chicago even more special.
Enjoy a Romantic Sunset at Lake Michigan
Watching the sunset over Lake Michigan is a fantastic way to cap off the day. The lake provides stunning views, whether it's from the beach or a nearby park.
Couples can watch as the sun sets in spectacular fashion behind the city skyline, and bask in an aura of tranquility while sharing a romantic moment together.
Thrilling Adventures at Navy Pier's Centennial Wheel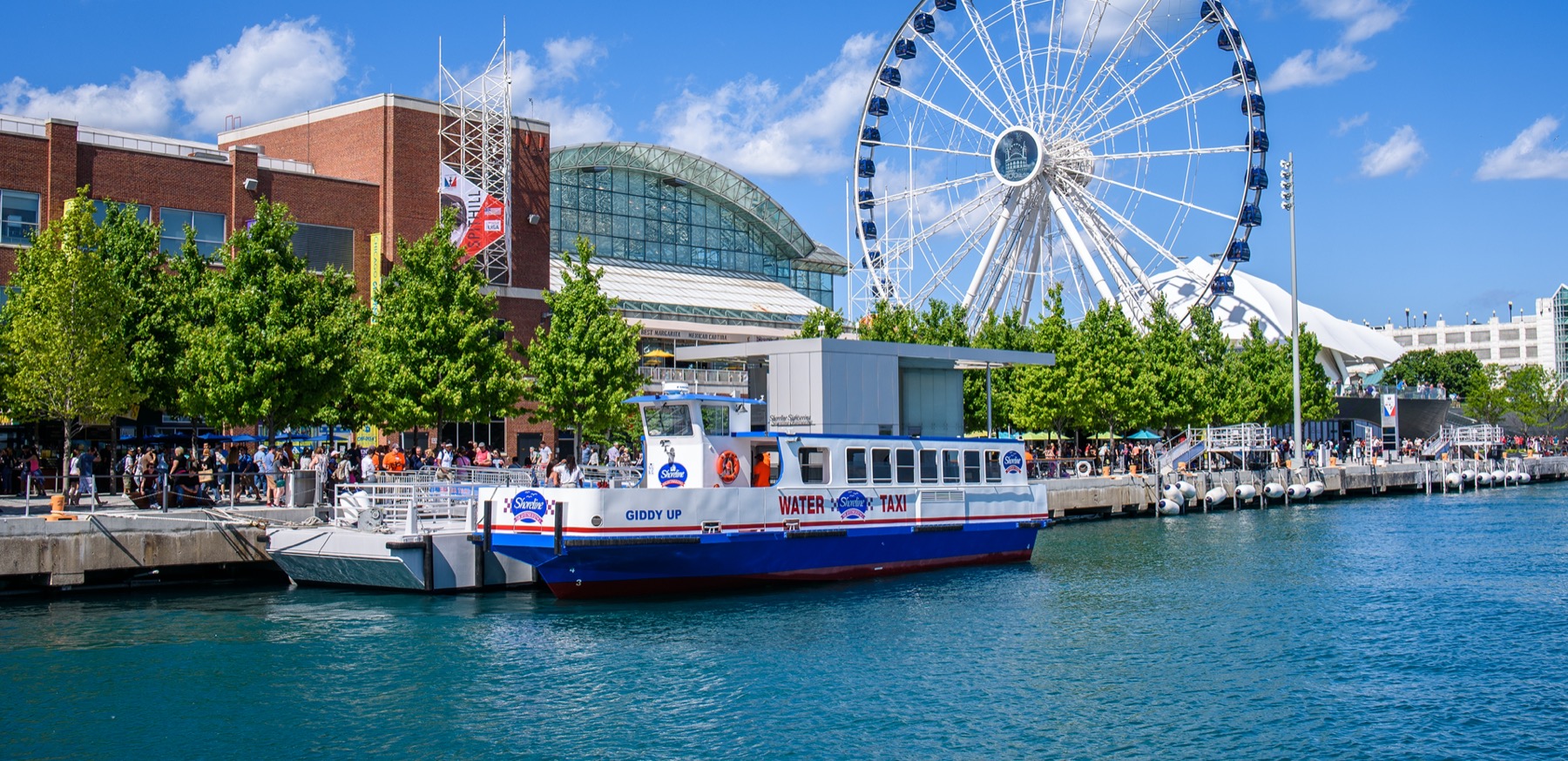 Navy Pier's Centennial Wheel is in our list for: things to do in chicago this weekend for adults.
For the adrenaline junkies out there, a visit to Navy Pier's Centennial Wheel is a must. Standing at 150 feet, the wheel offers spectacular views of downtown Chicago and Lake Michigan from the comfort of one its 42 climate-controlled gondolas.
The Ferris Wheel also features 8 LED-lit pods that change colors throughout the night for an even more impressive visual display. Make sure to bring your camera along for this unforgettable experience!
Cozy Up at a Speakeasy Bar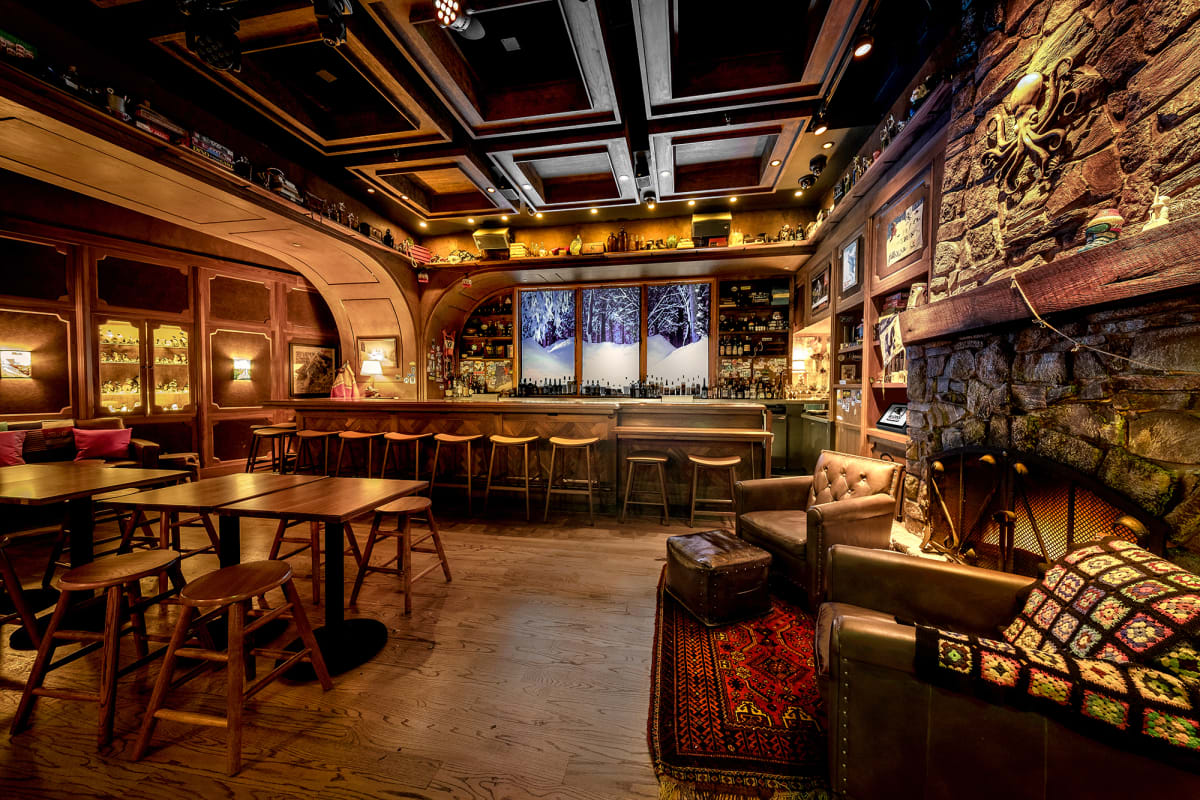 If you are looking for romantic things to do in chicago at night, then Spekeasy Bar is the answer for you.
Step back in time and enjoy classic drinks like martinis and old-fashioneds while soaking in the vintage ambience. With its hidden entrances, secret passwords, and exclusive vibes, these bars are sure to set the mood for a romantic evening together.
Unwind with Couples' Spa Treatments
Unwind and relax with a spa day together. There are plenty of spas in Chicago offering couples' massages, facials, and other treatments that are tailored to your needs.
Visit a spa for some well-deserved pampering after exploring the city. Nothing says relaxation like an indulgent couples' massage followed by a hot tub soak.
Plus, who can resist the lure of complimentary champagne and chocolates? With all these amenities, a spa visit is sure to be a memorable experience for any couple.
Things To Do In Chicago For Black Couples!
Chicago is home to numerous Black-owned businesses, and there are plenty of things for couples of all backgrounds to do in the city.
One great activity is to explore the Bronzeville area which boasts some of the most vibrant music and art scenes in town. Here, visitors can take a guided tour through upscale jazz clubs, cutting-edge galleries, and unique eateries.
Afterward, couples can head to the DuSable Museum of African American History where they can learn more about Black culture and heritage. Or if you're looking for a romantic dinner experience, check out one of the many acclaimed soul food restaurants in Chicago's South Side.
Romantic Things To Do In Chicago In Winter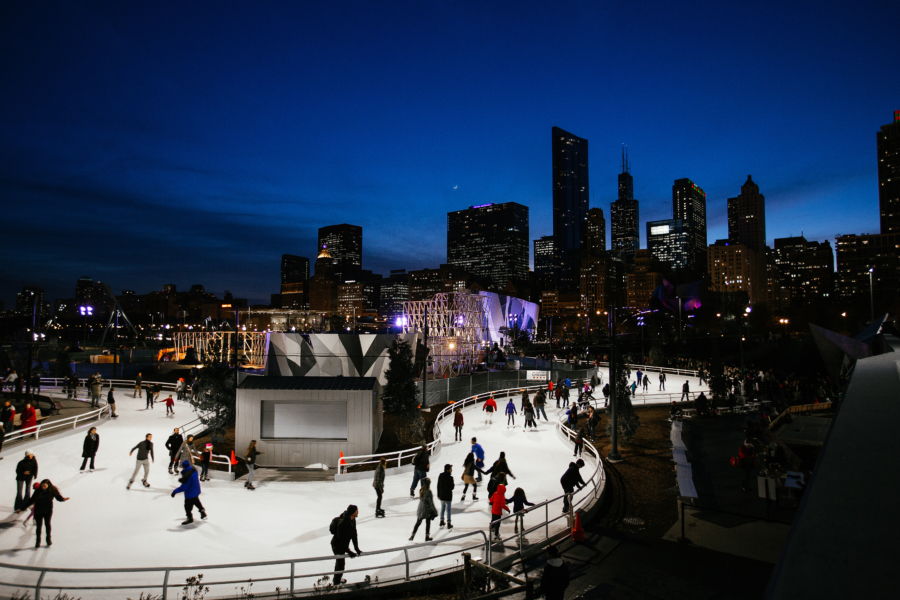 Chicago, often referred to as "The Windy City," becomes a winter wonderland as temperatures drop, and the city is covered in a blanket of snow.
Ice Skating in Millennium Park: Bundle up and enjoy a classic winter pastime at the McCormick Tribune Ice Rink in Millennium Park. Gliding along the ice with the city's skyline as a backdrop makes for a magical, romantic experience.
Winter WonderFest at Navy Pier: This annual event transforms Navy Pier into a festive celebration. With carnival rides, holiday decorations, and delicious food, it's a perfect date for couples looking to experience holiday cheer.
Lincoln Park ZooLights: The zoo becomes a twinkling paradise of colorful lights and displays during the holiday season. Walking hand-in-hand through the lit paths is a truly unforgettable experience.
Carriage Rides on Michigan Avenue: Experience the romance of a bygone era with a horse-drawn carriage ride along the Magnificent Mile, especially enchanting when the storefronts are decorated for the holidays.
Remember to dress warmly and enjoy the romantic, winter charm Chicago has to offer. Plus, if you want to book a hotel in Chicago, click here.
Frequently Asked Questions (FAQs)
How Do I Plan A Romantic Weekend In Chicago?
If you're in the mood for a romantic getaway, Chicago is the place to be! There are a lot of hidden romantic spots in Chicago. You can take a leisurely stroll along Lake Michigan, indulge in a delicious meal at one of the city's top restaurants, or even enjoy stunning views from the Navy Pier Ferris Wheel.
Is There Any Romance In Chicago?
Absolutely, Chicago is bursting with romance – from serene lakefront strolls to intimate jazz clubs, the city offers countless romantic experiences.
Is It Expensive To Love In Chicago?
While some activities can be pricier, there are also plenty of affordable romantic options in Chicago, like picnics in Grant Park or free concerts in the summer.
Is Chicago A Good Place To Love?
Yes, Chicago's vibrant culture, diverse neighborhoods, and stunning architecture create an ideal backdrop for love to flourish.
Is It Easy To Find Love In Chicago?
If you're a good lover, a humble human being, and a earning a decent living, you can easily find a love anywhere, not only in Chicago.
Is Chicago A Good Dating City?
Yes, Chicago offers a wide range of dating opportunities, from cultural events to cozy cafes, ensuring a memorable dating experience.
Is Chicago Good For Singles?
Chicago is great for singles, offering numerous social activities, events, and meetups to connect with like-minded individuals.
Is Chicago Good For Nature Lovers?
Absolutely, Chicago boasts beautiful parks, like Lincoln Park and the Chicago Botanic Garden, providing ample opportunities for nature lovers to enjoy the outdoors.
Conclusion: Enjoy Your Stay And If you Want to Book a Hotel in Chicago
Chicago is a vibrant city that caters to the interests of both tourists and locals alike. Its rich cultural heritage, diverse culinary scene, and stunning architecture make it an ideal destination for couples seeking a unique and romantic getaway.
Couples can rekindle their romance by exploring the scenic trails of Lincoln Park, immersing themselves in the tranquility of the Chicago Botanic Garden or indulging in the vibrant nightlife at Navy Pier.
The city also offers a wide range of accommodation options to suit different budgets, ensuring a comfortable stay. If you're planning a visit and need to book a hotel, click here.