Every city doesn't appreciate the special bond between a pet and its owner. Luckily, Charleston is a pet-friendly town, especially dogs are shown extra kindness. Charleston proudly opens its doors to welcome both furry and non-furry visitors. This charming city of Charleston is known for its pet-friendly hotel offerings that provide the red carpet for your furry travelers. Here are the top 10 pet-friendly hotels Charleston, SC.
| Hotel Name | Starting Price per Night | Nearby Visiting Areas |
| --- | --- | --- |
| Wentworth Mansion | $300 and up | Charleston City Market, Battery & White Point Gardens, Waterfront Park |
| Barksdale House Inn | $200 and up | The Citadel, Marion Square, King Street Shopping District |
| Belmond Place Charleston | $500 and up | The Historic Charleston City Market, Rainbow Row, The Battery |
| Hotel Bennett | $400 and up | Marion Square, King Street, College of Charleston |
| Emeline | $300 and up | Charleston City Market, Waterfront Park, King Street Shopping District |
| Red Roof Inn North Charleston Coliseum | $60 and up | North Charleston Coliseum, Tanger Outlets, Magnolia Plantation & Gardens |
| Holiday Inn Express | $100 and up | The Citadel, Charleston Historic District, Patriots Point Naval & Maritime Museum |
| Home2 Suites Hotel | $150 and up | The Citadel, Marion Square, King Street Shopping District |
Wentworth Mansion is a pet-friendly hotel located in the heart of downtown Charleston, just steps away from the city's best shopping, dining, and attractions. The luxurious accommodations at Wentworth Mansion include fireplaces in every room, private balconies or terraces, marble bathrooms, and four-poster beds. Guests can enjoy various on-site amenities, including a spa, fitness center, and an outdoor pool. The hotel is also home to the acclaimed Circa 1886 restaurant, which serves Lowcountry cuisine made with fresh, local ingredients.
Thus, it is the perfect place to stay for those who want to experience all Charleston offers.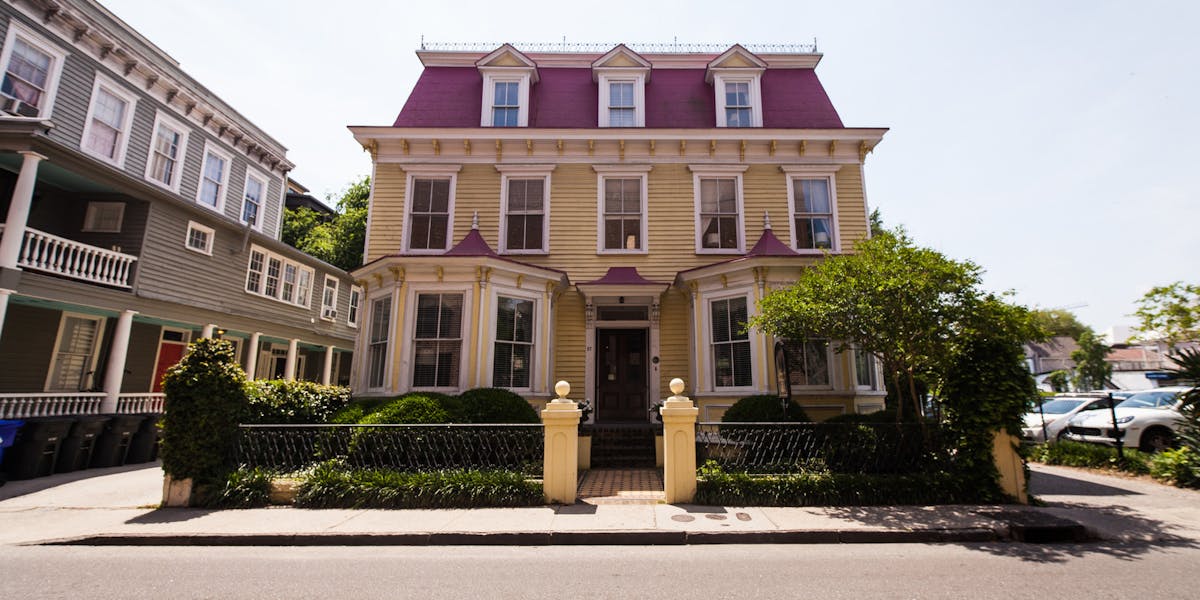 This hotel welcomes pets of any size but charges an additional fee of $20 per pet. Dogs and cats are both accepted here, but a few selected rooms are a few. The one advantage of this hotel is that if your pets are well-trained and well-behaved, they can be left unattended in the rooms. People staying in this hotel also enjoy the grassy pet relief area.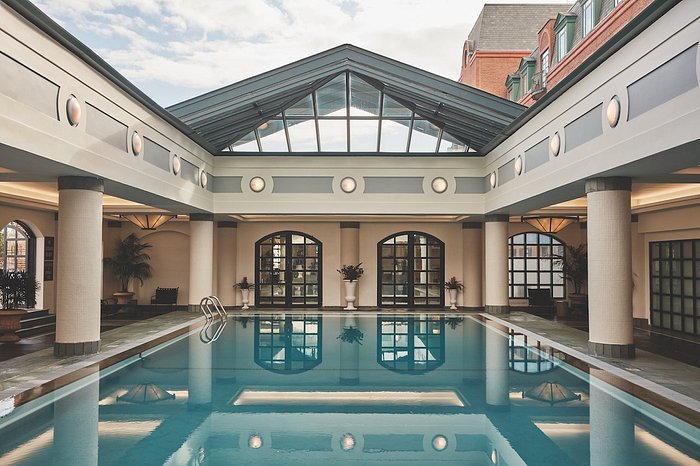 Belmond Place is one of the best hotels in charleston, SC. The hotel is located in the historic district of downtown Charleston. The hotel has a fitness center, an outdoor pool, and a spa. The hotel offers a variety of room types, including suites and deluxe rooms. Belmond Place is close to many attractions, such as the Charleston Museum and the Dock Street Theatre. Hence, it's worth going there with your pup!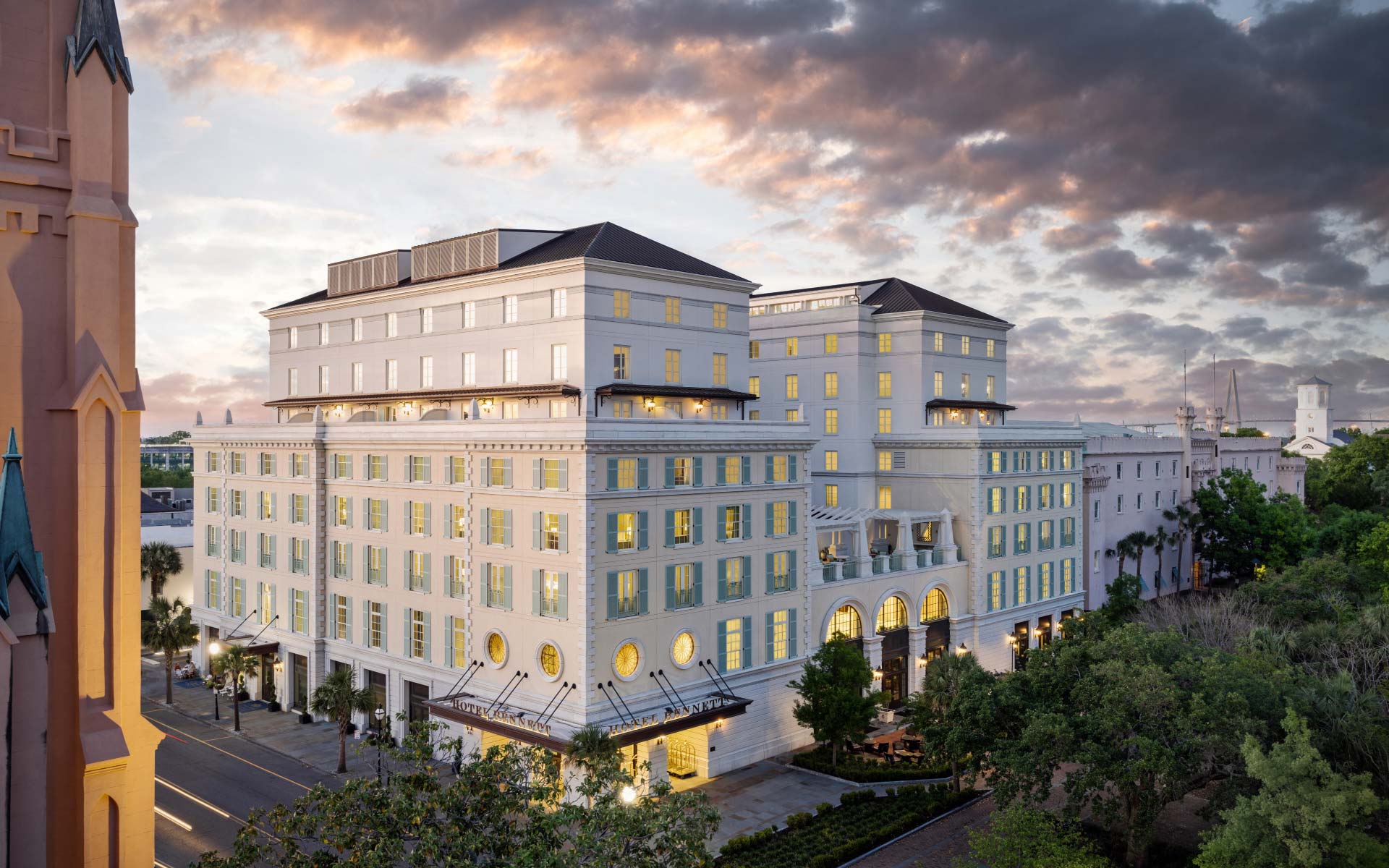 The Hotel Bennett is a five-star hotel step from the market, plus restaurants on King Street. A total of 179 guest rooms are built stylishly, with unique furnishings, luxurious bedding, designer tubs, and walls decorated with beautiful artwork.
People are charged $200 bucks per room, and the pets allowed in this hotel are well-trained. Two dogs can be easily stayed in one room and left alone if they are created. It also provides this facility for pet sitting when necessary.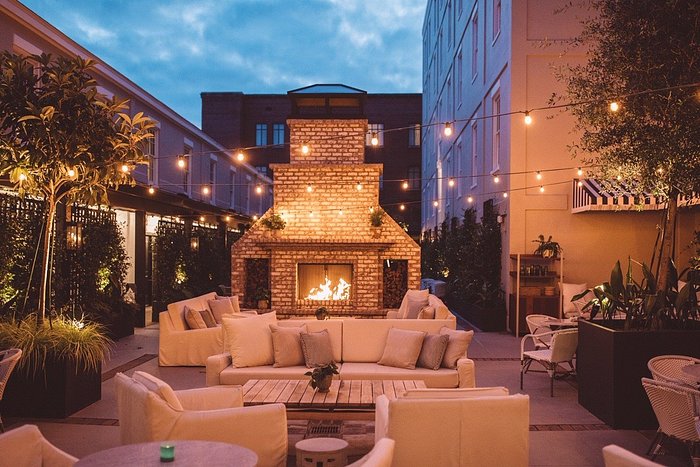 Emeline is an amazing destination for your pet-friendly vacation! You'll have a great time staying at Emeline, with plenty of activities to keep your pet entertained.
One thing that makes Emeline a great choice for your pet-friendly vacation is that there are plenty of things to do in the area. If you're looking for fun activities to keep your pet busy, you can take them for a hike in the nearby woods or swim in one of the many lakes in the area. Hence, it's time to explore the Emeline Hotel with your pet!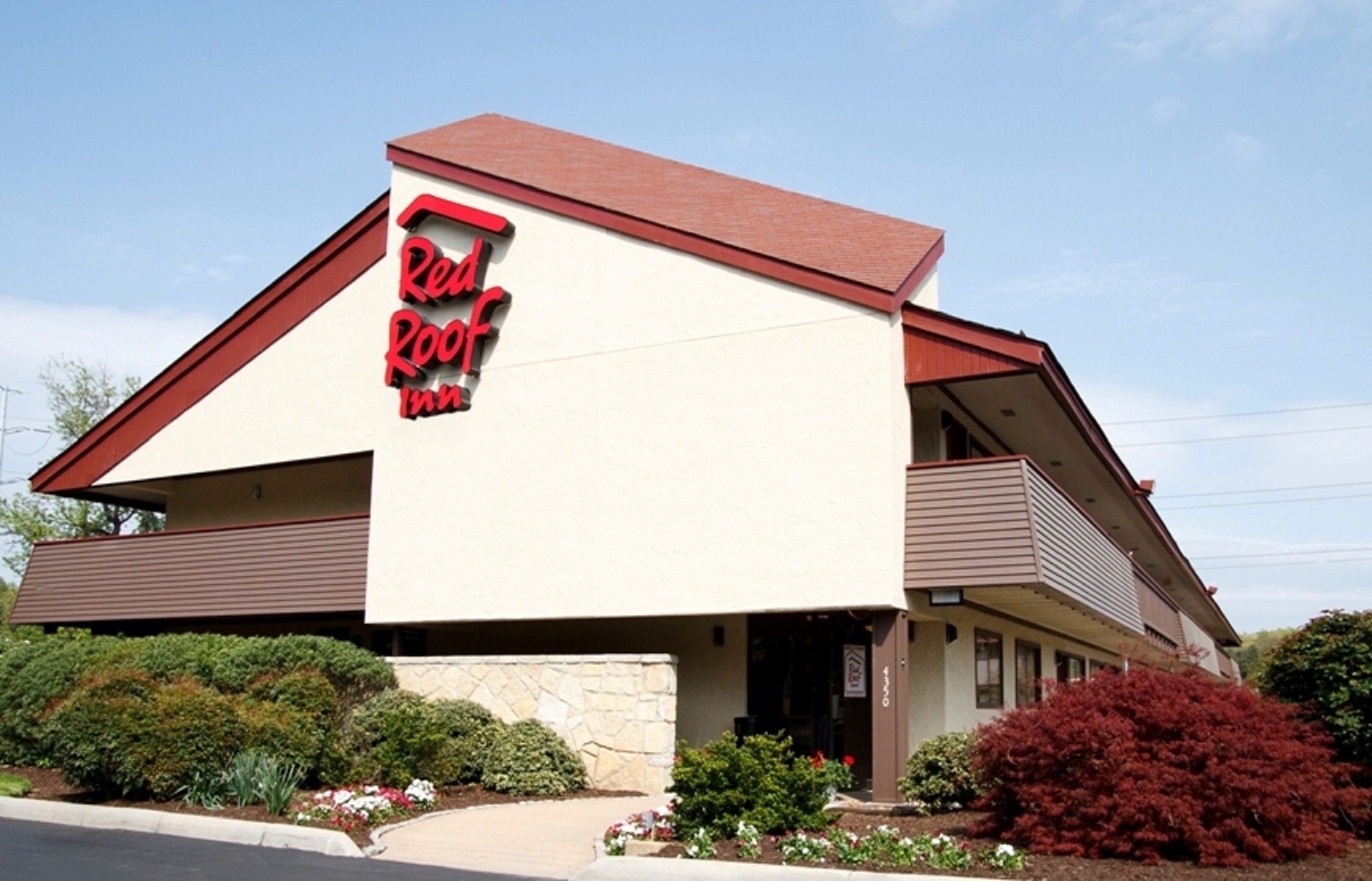 Red Roof Inn is also a pet-friendly hotel in Charleston, SC. This hotel is also budget friendly and located 7 miles from the International Airport of Charleston. The hotel is spacious for work and has TVs with HBO and verified Wi-Fi.
As it is pet-friendly, it welcomes one dog per room. Your pet can have a great time with you living in this convenient hotel. This hotel provides laundry facilities and you can enjoy its snack center too.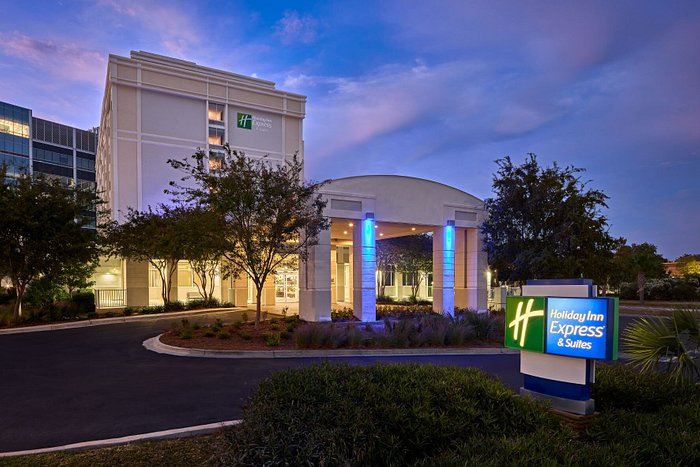 Holiday Inn Express is located in historic downtown Charleston of South Carolina. This hotel is near many historical attractions, including the Charleston Museum, the Confederate Museum, and the Dock Street Theatre.
Holiday Inn Express Charleston is also convenient to the College of Charleston, the King Street shopping district, and the South Carolina Aquarium. Guests enjoy a complimentary hot breakfast each morning, and the hotel also has an outdoor pool, a fitness center, and a business center.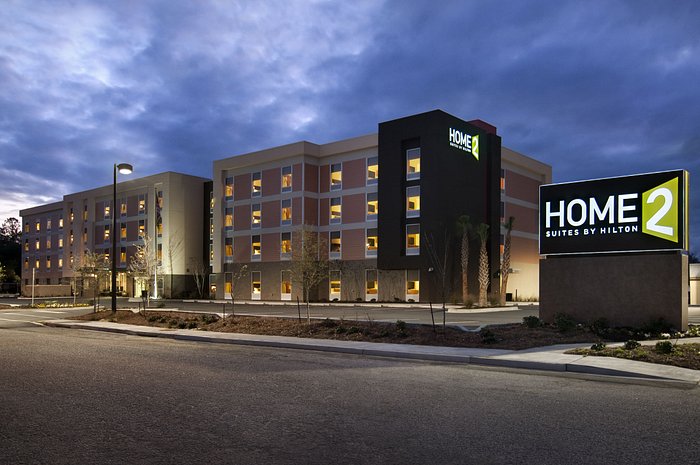 This hotel is also pet-friendly and close to the airport, which places you within walking distance of North Charleston Coliseum and Performing Arts Center. American LaFrance Fire Museum and Charleston Outlets are also located at a distance of 3 kilometers.
This hotel was renovated in 2020
and features an outdoor pool and a 24-hour gym. It gives you many advantages, like a 24-hour business center, free airport shuttle, and you can also enjoy free WiFi in public areas. You will also like their continental free weekday breakfast and free self-parking.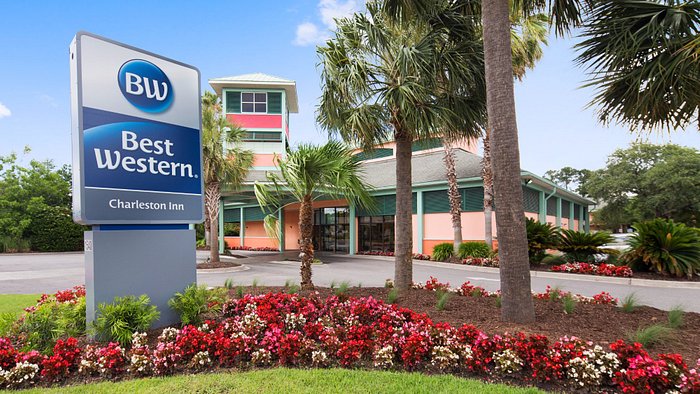 The Best Western Inn is a pet-friendly and smoke-free hotel. This is the best option for families who want to spend their money on a decent place worth living. The inn has amenities, for example, microwaves, refrigerators, and easy internet access. There is a complimentary breakfast and an outdoor pool for your enjoyment.
The main attractions or beautiful places worth visiting in Charleston are located within a few kilometers of this hotel. If you stay longer, you can also enjoy the laundry facility on-site.
$20 per day is charged for 2 dogs less than 80 pounds that are allowed in the room.
Kings Hotel Courtyard Inn is a historic hotel in Charleston of South Carolina. The Inn is located in the French Quarter of the city and is within walking distance of many of the city's attractions, including the Charleston Museum and the Battery. The Inn was built in 1786 and is one of the oldest hotels in the United States.
The Kings Hotel Courtyard Inn is a great option for your next vacation for pet owners. The Inn offers pet-friendly accommodations and a courtyard for your furry friend to run around.
Conclusion: Best Pet-Friendly Hotels Charleston SC
We are proud to offer a selection of affordable yet exceptional hotels to make your tour of Charleston, SC even more beautiful and memorable. You Can explore more hotels at out platfrom. Our priority is to provide you with the best value for your money without compromising on comfort and quality. Whether you're looking for a cozy bed and breakfast, a charming boutique hotel, or a budget-friendly option, we have options that cater to your needs. Our carefully chosen hotels ensure that you can enjoy your stay while exploring the city's attractions and landmarks. Experience the charm and beauty of Charleston without breaking the bank, as we strive to make your visit unforgettable in every way.